My classical language courses can take place at your home, office or even at a Kaffeehaus (Café), whatever fits easy in your time planning and life. Language courses via skype are also possible and working fine. The prices for groups or tandem-courses (2 persons) on
REQUEST
.
If you wish so I will also be glad to support you in your preparations for language tests of the levels A1 to C2. The amount of semester hours will be scheduled due to the individual requirements of each participant.
Prices:

Schnupperstunde (trial lesson) with the location
of the language skills and targets

One private lesson
Pass for 5 lessons
Pass for 10 lessons
Pass for 20 lessons
Pass for 30 lessons





€ 25,-

€ 40,-

€ 184,-

€ 349,-

€ 649,-

€ 949,-

Von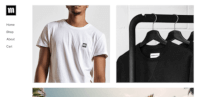 Erstellen Sie mithilfe anpassbarer Vorlagen Ihre eigene, einzigartige Webseite.