I offer language courses for all who want to learn and improve their German language skills.
My courses are based on the individual language skills of each participant. These individual skills are to be located during the first "Schnupperstunde" (trial lesson).
During this first lesson we will also talk about the special targets an interests of the participant. These will determine the content and the methods of each and every course.
In my courses I offer:
verbal communication in everyday life
written communication
vocabulary for everyday life as well as technical terms
all kind of written sources, media and literature
improvement of the reading and listening comprehension


Here you can choose the offer or offers that suits you best:

Von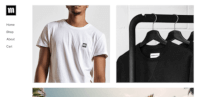 Erstellen Sie mithilfe anpassbarer Vorlagen Ihre eigene, einzigartige Webseite.